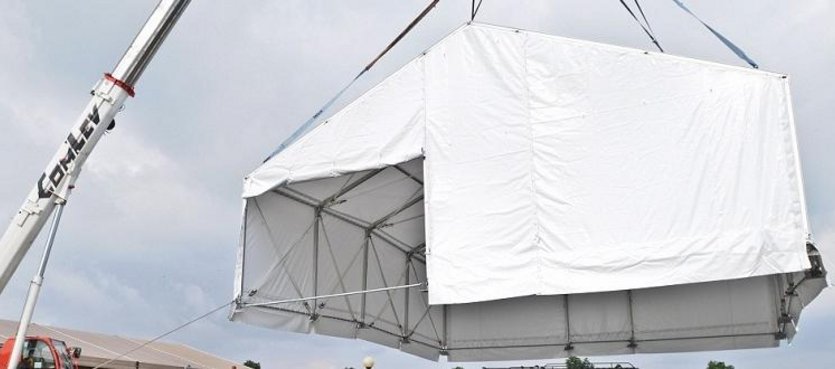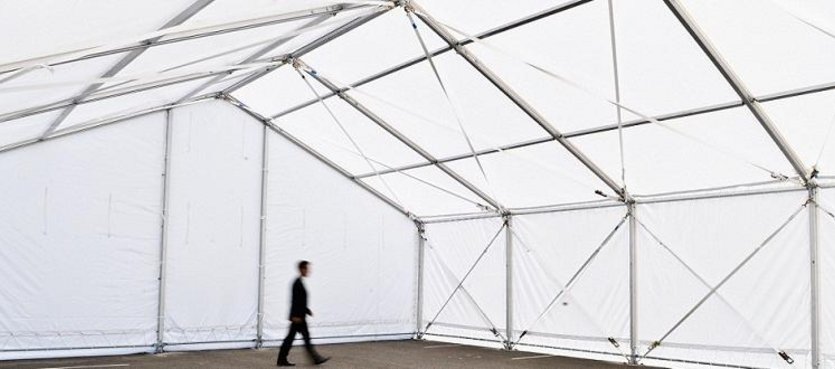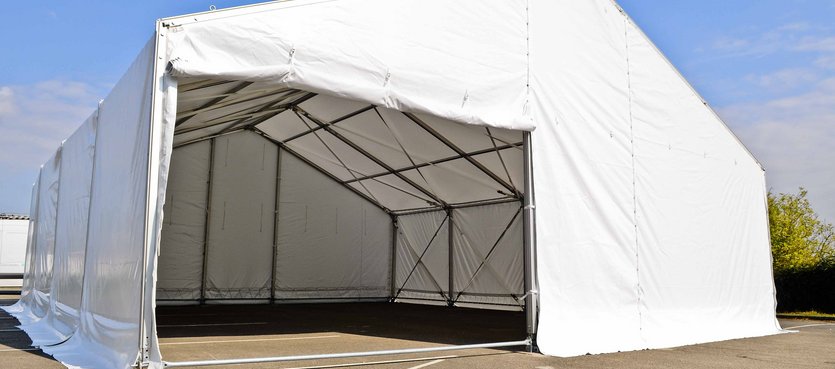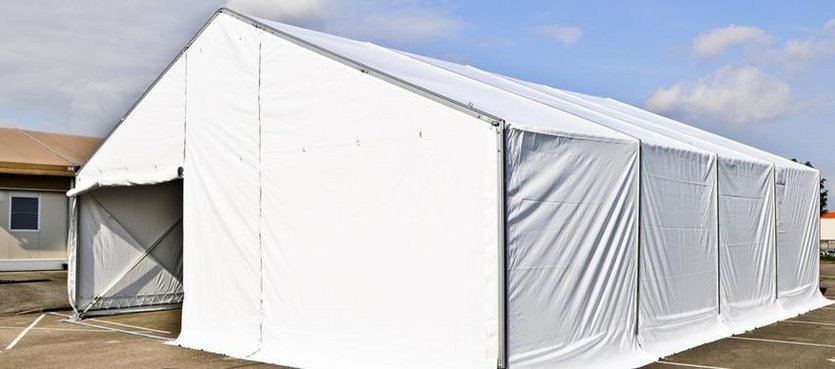 Characteristics
Shelter for protection against bad weather
Mobicover is an industrial tent particularly suited to projects of moderate scope and limited duration. Supplied with an assembly manual, you can quickly install your Mobicover to protect your equipment and teams from bad weather.
Disassembly and transportability
Construction site shelter, storage tent, cover during roof or bridge work, area for drying materials, the Mobicover structure fulfils your storage or shelter needs for your teams or your equipment on a construction site.
Mobicover is an industrial tent whose main feature is mobility. Supplied with assembly instructions, your teams will be able to move your Mobicover themselves according to your needs. The mobile aspect of this demountable structure stands out for the ability to move your industrial tent using a crane.
With ease of assembly, reduced installation time, ability for moving by crane and storage of the structure in a semi-trailer, Mobicover has been designed so that your sites can benefit from a safe and portable industrial shelter.
Financial Solutions
Mobicover: industrial tent available for purchase
Mobicover is the ideal Spaciotempo range product for your recurring short-term storage or shelter projects. It is intended to form part of your equipment and be taken with you according to the needs of your activity.
Mobicover is available for purchase.
Equipment and configurations
Span: 8.5, 10.5 and 12.5 m free span
Length: sections of 3 m
Height at the eaves: 2.3 m or 3 m
Doors: gable opening 2.9 m * 2.8 m or 3 m * 3.5 m
Frame: grooved aluminium profile
Cover and facades: translucent PVC membrane with M2 non-dripping fire resistance (NF 92.503), equivalent to Euroclass B s2 d0 (NF EN 13501-1)