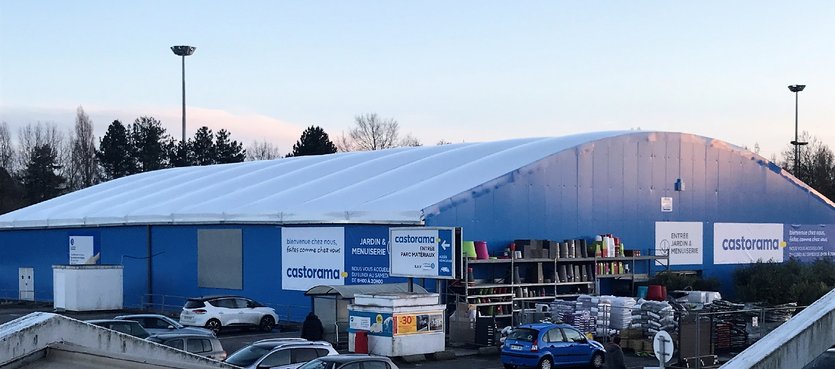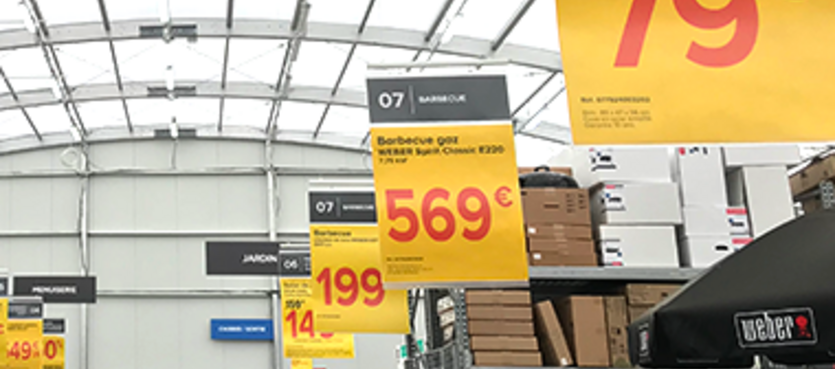 Characteristics
Speed of implementation
When you are looking to renovate your store or market hall, just suffered a disaster or you want to create a goods collection area... The rental of a Spaciotempo relief store or a covered market allows you to benefit from a demountable building suited to receiving the public erected in times half to a quarter those of traditional construction.
Security of property and people
The choice of a Spaciotempo commercial building ensures you continuous operation of your building and optimal security for your customers, employees or users. The dimensioning of the Oxygen demountable building frame is calculated according to the climatic conditions of your location (snow and wind). The Spaciotempo structures have been designed to comply with the safety standards for establishments open to the public.
Comfort of use
The rental of a Spaciotempo relief store or covered market gives you the advantages of an area tailored to the work of the stall holders or your supermarket staff, and for the reception of your customers or staff. The translucency of the membrane provides zenith lighting making your dismountable building bright. The Spaciotempo structures have been designed with the objective of optimising the total usable volume where you can create wide circulation aisles suitable for the reception of people with reduced mobility. The facades can be opened and modulated for use of an awning, suitable for a drive through for example. Finally, the building can be configured standalone for use as a real store.
Financial Solutions
Leasing: temporary use and/or variability of costs
Are you looking for a temporary building, or to preserve your cash flow and retain your investment capacity? With leases of 3 to 48 months, the Spaciotempo demountable buildings permit you to vary your costs.
Equipment and configurations
General description
Comprising an aluminium frame and a translucent PVC membrane cover, your Oxygen respects the norms of traditional construction with respect to climate conditions as well as those of establishments open to the public.
Ranging from 5 to 40 metres in free span, adjustable in lengths of 5 metre spans and an edge height of 4 to 8 metres, your Oxygen has been designed to meet a wide range of uses.
Possible configurations
Construction of one or more Oxygen
Join two Oxygen together
Join a Oxygen demountable building to your existing building
Connect your Oxygen to an existing building by corridor
Open facades for awning use (for drive through and ZRM for example)
Facilities
In order to meet your security challenges and the comfort of reception for your teams and your customers, your relief shop, drive through or covered market has been designed to receive a large amount of equipment in terms of:
Ground anchor
Sound and thermal insulation
Temperature control
Loading / unloading access
Exterior joinery (automatic glazed doors, windows ...)
Sealing
Electricity
For a specific study, please contact the sales representative in your area.