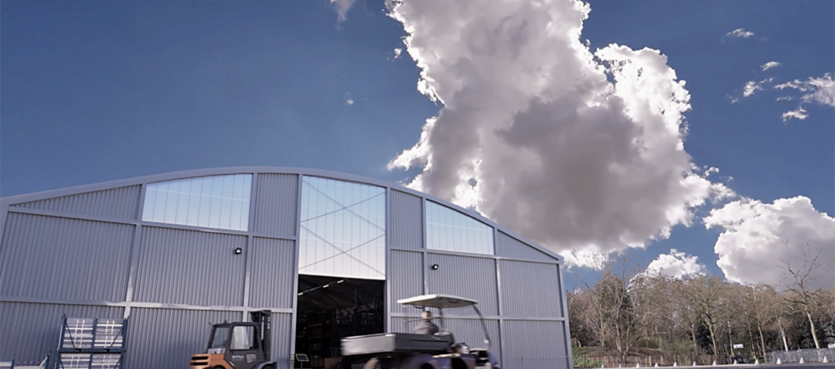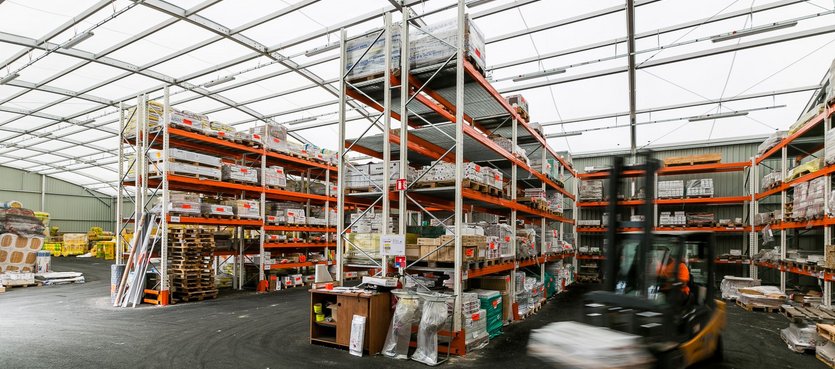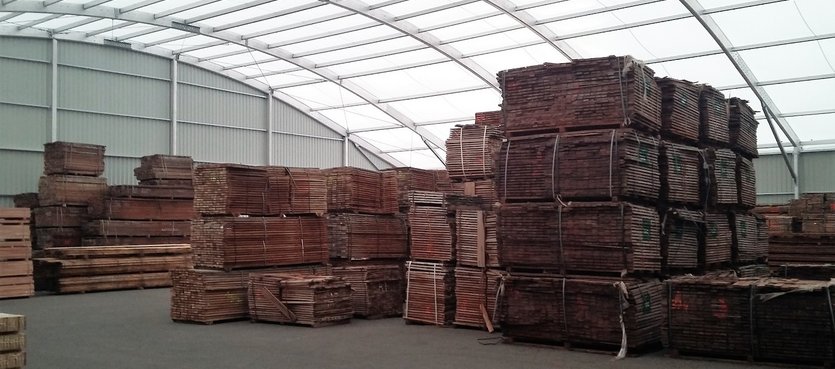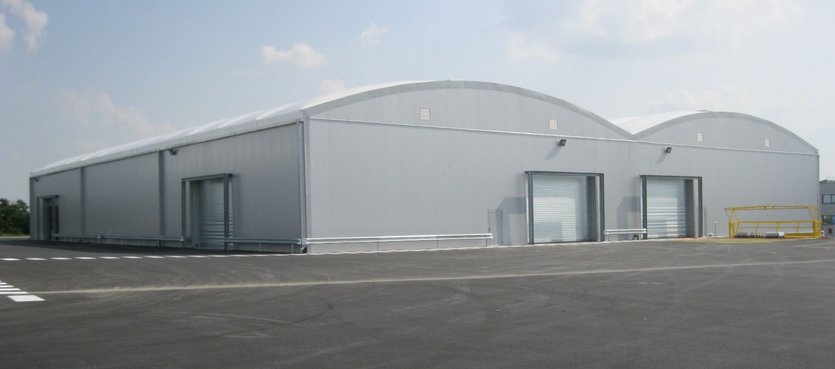 Characteristics
Security of property and people and business continuity
The Oxygen demountable building has been designed so that you can cover your stocks or create production or maintenance areas, temporarily or permanently, with similar structural resistance conditions to those of traditional buildings. The stability of the Oxygen frames is calculated according to the snow and wind norms exhibited at your site. Unlike a storage marquee, which can only be used when climatic conditions permit (see CTS regulations), your demountable Oxygen building can be used 24 hours a day, 365 days a year.
Speed of implementation
When faced with a seasonal activity peak, a change of regulations or an industrial disaster. When you need to adjust your storage, production or maintenance area in double quick time.
The Oxygen industrial building allows you to erect up to 1,000 m² in 5 days on your production site. The installation does not require the building of foundations (subject to ground checks), and allows almost immediate reactivity.
Modularity and flexibility of use
Do you want to expand your Oxygen storage building? It is very easy to change the dimensions of your modular building. You can also relocate it by disassembling and reassembling it on another site.
Financial Solutions
Short-term, long-term rental: cost variability
When you need to preserve your cash flow, retain your investment capacity and evolve your real estate according to the evolution of your business. With leases of 3 to 48 months, the Spaciotempo demountable buildings permit you to vary your costs.
The purchase of a demountable building: modularity and durability
Purchase your building while continuing to take advantage of the modularity and flexibility of use of Spaciotempo demountable buildings that allow you to change the dimensions and the level of equipment for your structure according to the fluctuations of your activity.
Financial lease solutions
Are you looking for a financing solution for your project? Our teams can advise you and propose financing partners.
Equipment and configurations
The Oxygen removable building is constructed with an aluminium double gantry frame sized according to Eurocodes norms or NV 65 rules and PVC-coated polyester fabric roofing. The facades can be open or covered.
The free span of the Oxygen demountable building is between 10 and 60 metres, at 5 metre intervals. The height at the edge is at least 3 metres and at most 10 metres.
Possible configurations
Construction of one or more Oxygen
Join two Oxygen together
Join a Oxygen demountable building to your existing building
Build a roof extension awning alongside or at gable end
Create a corridor to connect two Oxygen or to connect to an existing building
Facilities
In order to meet your challenges in terms of protecting your goods, working comfort, compliance with regulations and standards, the Oxygen demountable building has been designed to receive a large amount of equipment and solutions relating to:
Anchoring
Thermal insulation
Temperature control
Industrial access
Exterior joinery
Sealing
Electricity
Sound insulation
Humidity control
Work regulations (smoke outlets...)