Sector:

Industry & Logistics

Product:

Neivalu
For our second collaboration with this company, the project consisted of building an awning to house metal parts used for the manufacture of cranes and elevators, until then stored in the open air.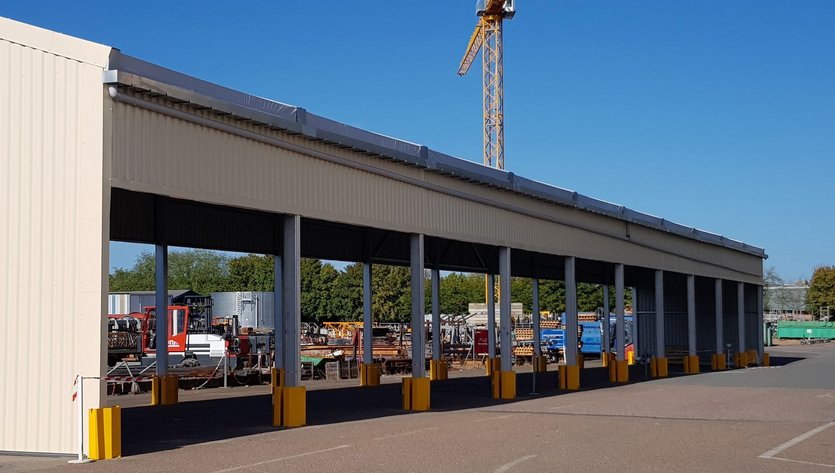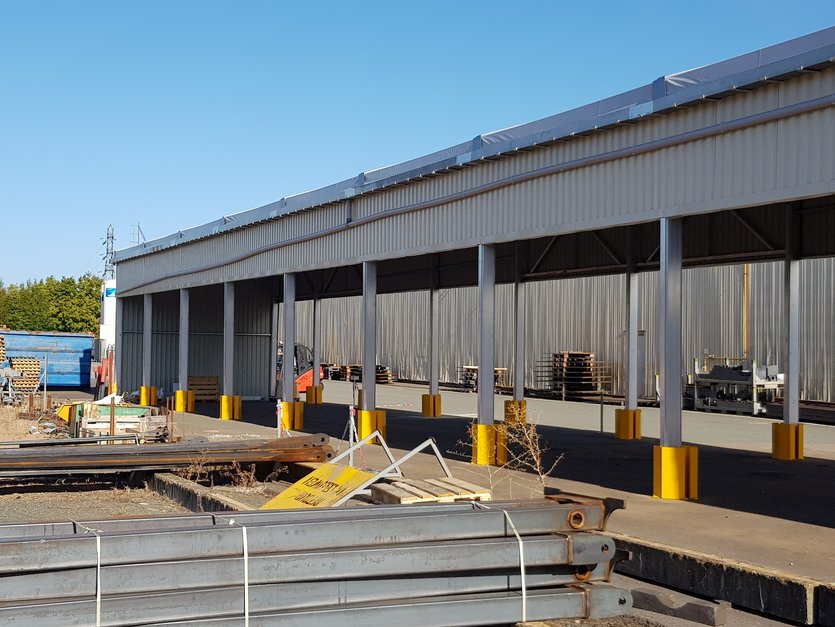 An awning adapted to the terrain
The awning was installed at the client site in a location with a significant, non-linear slope, which required the posts to be adjusted to compensate for ground variations.
The width of the awning was adapted, exactly 6 metres to meet the client's specifications, and the site being under the auspices of "Bâtiments de France" (listed buildings), our teams had to install cladding and roofing with colours that meet the aesthetic integration requirements.
An awning for more flexibility
In addition to the storage of parts, the structure allows smooth circulation of forklifts through the complete opening of the awning along its 50 metre length.
Technical specifications of the building
Type: Neivalu awning
Dimensions (width x length x height): 6m x 50m x 5m
Roof: single skin membrane
Facades: reduced cladding of 1.50 m
If you wish to know more, do not hesitate to call our unique number 03 22 51 51 51 or use the contact form.