Sector:

Industry & Logistics

Product:

Neivalu
To meet the needs that went with the signing of a new international contract, our client found itself in need of a very technical storage building, and in a very short time.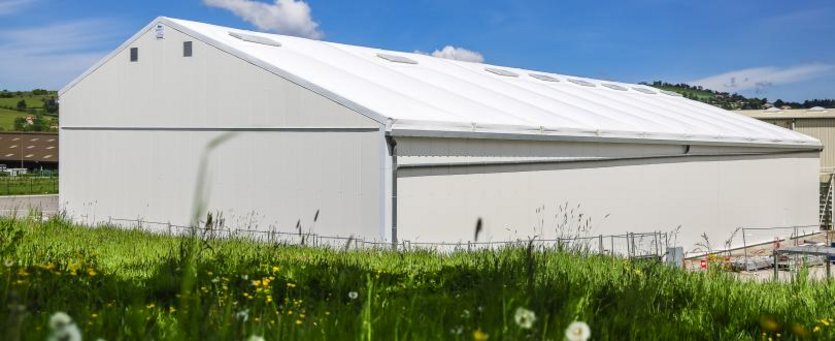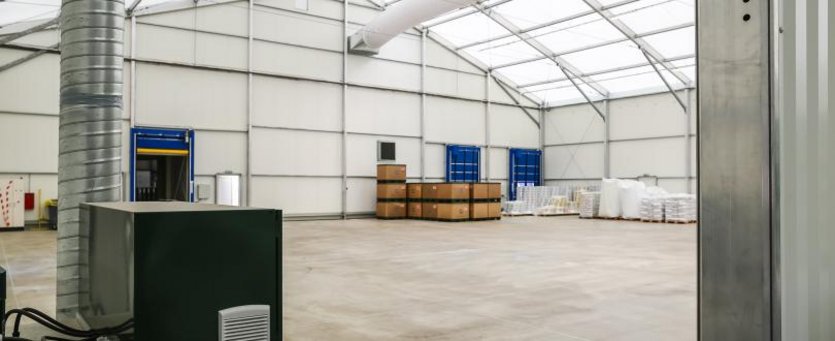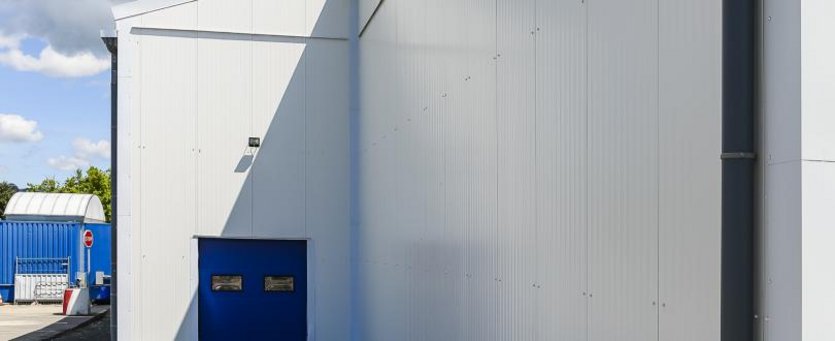 In addition to technical and timescale constraints, new constraints related to the geographical location of the site were added to this project. The site being 500 metres above sea level, it faces very low temperatures and heavy snowfall during the winter.
Our client needed a building of 1,425 m² to store milk powder before it was shipped to China, a building that would ensure its perfect preservation. We recommended a demountable building in our Neivalu range with many specificities, making this project completely unique, mainly because of the many constraints in terms of humidity and temperature.
In addition to the compressed roof and the 80mm rockwool cladding, we installed a heat pump and air dryers to ensure low humidity and constant heat, in order to preserve the milk powder in optimal conditions.
Once again our teams demonstrated the expertise of Spaciotempo and our skills to work on complex projects, with cutting edge technicality while respecting very short deadlines.